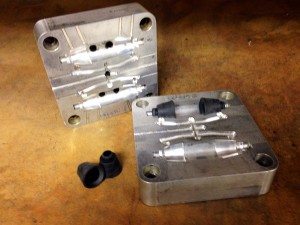 When you are ready to move your product to production,
one of the last things you want is to have unexpected costs suddenly emerge.
Below are a 3 simple tips to follow that you can you save money on your next molding project.
1. Minimize Secondary Processes
Any processes outside the molding will require additional setups and cycle times, which will increase your part cost. These can include processes like painting, and custom inserts. Instead, consider alternatives like molding your part in a custom color instead of painting, or having inserts molded into the part.
2. Blanket Orders
Say your demand is 100 parts per month. Will you place an order every month as parts are needed? Or will you order a year's worth with blanket releases? The latter will yield you a lower cost. This is because you will receive a lower piece due to the higher quantities, and there will be fewer setup charges.
3. Design for Molding
Make sure that the part is properly designed for injection molding. If not, then you run the risk of costly tool modifications and poor part quality. Need help on what to review? Here are 4 simple design checks you can do to make sure your part is on the right path to be properly molded.
If you are interested in learning more, or have any additional questions, then feel free to contact us . We have a variety of machines and processes that can be tailored to fit your needs.