When deciding which process fits best, it is important first to consider many process attributes. Below are the main considerations you should consider before deciding between cast urethane and injection molding. Keep in mind that part design, size, material and finish play a major factor when considering which process is best for volumes, lead time and costs.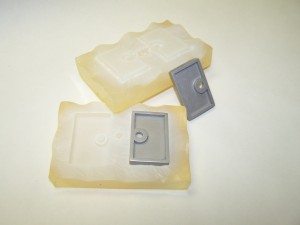 Volumes
Urethane molding can be used for prototype, bridge and production of low volumes from one part to hundreds of parts.
Injection molding can be used for prototype or bridge, but mostly used for high volume production of hundreds to tens of thousands.
Standard Lead Times
Urethane samples in 3-4 weeks (1-10 parts can be molded per day)
Injection molded samples in 6-8 weeks (100's of parts can be molded per day)
All lead times are dependent upon material, finish, part design and part size.
Tooling Costs
Urethane tooling cost range from hundreds to thousands of dollars
Injection mold tooling costs range from a couple thousand to tens of thousands of dollars
Part Cost
Urethane molding costs are much higher than injection molded parts because urethane molding is a much more labor intensive process, while injection molding can be more automated.
Tolerance
Urethane tolerances are +/-.010" for the first inch, and +/-.005" for every inch afterwards.
Injection molding tolerances are +/.005" for the first inch, and +/-.002" for every inch afterwards.
Materials
Urethane molding uses polyurethanes to mimic an injection mold grade production plastic, whereas injection molding uses the actual production plastics. Both processes can mold both rigid and soft durometers. Parts can be molded in standard colors, custom color matched, and/or textured in both processes. Even MR, UL, and FDA materials are available for urethane as well as injection molding. In addition, both processes can over-mold onto plastic or metal components.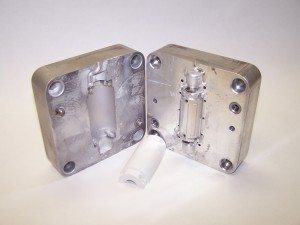 It is important that parts are designed appropriately to meet the process requirements. For example wall thickness and draft need to be reviewed before parts are made. Each process has its benefits for use and both processes can yield prototypes or production parts.
If you want to learn more about urethane molding, CLICK HERE.
If you wish to learn more about custom injection molding, CLICK HERE.