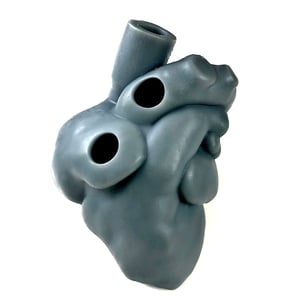 Medical device manufacturing presents some of the most demanding production and prototyping challenges, which range from tight environmental controls to precision tolerances to regulatory compliance.
3D printing, or additive manufacturing, is widely used in the medical industry for medical equipment, devices and component parts. Processes like stereolithography (SLA), Carbon Digital Light Synthesis (DLS), HP Multi Jet Fusion (MJF), fused deposition modeling (FDM), and metal 3D printing are used to create highly complex and intricate parts in a short timeframe.
Benefits of Additive Manufacturing in the Medical Device & Equipment Industry
Additive manufacturing is one of the most revolutionary technologies of the 21st century. Compared to traditional manufacturing methods such as milling, casting, forging, or fabrication, additive manufacturing provides many benefits for medical devices, including:
Greater design freedom: Additive manufacturing removes many design for manufacture (DfM) constraints, allowing new features to be designed that benefit both patients and surgeons.
Mass personalization: Additive manufacturing excels at producing customized parts, allowing multiple, custom designs to be produced in one build batch.
Parts consolidation: A process in which multiple parts are merged together in the CAD model, parts consolidation not only reduces production costs for medical device manufacturers but reduces human error for surgeons.
Flexible manufacturing: With additive manufacturing, multiple sizes or designs can be produced in one build, allowing build layouts to be tuned to meet inventory needs.
Mechanical matching: Implants can be designed to better match the mechanical features of the body using lattices and novel structures with the goal of reducing stress-shielding, aiding fixation and bone ingrowth.
Enhanced traceability: Continuous software improvements have made it possible to integrate traceability of printed parts throughout additive manufacturing production processes.
Ease into production: Additive manufacturing helps many companies in the medical industry get products into production without them needing to invest in capital expenses upfront.
Common Medical Additive Manufacturing Applications
Implants and Implant Replicas

Additive manufacturing is paving the way for improved, patient-specific medical care.

Surgical Tools

With additive manufacturing, specialized surgical instruments and medical devices can be quickly and cost-effectively produced.

Medical Equipment

Custom enclosures can be manufactured out of both metal and plastic for your next medical device project.

Custom Sized Screws

Small production runs where material and manufacturing standards meet stringent quality requirements.

.

Prosthetics

Lightweight and high-strength parts can be manufactured easily out of titanium for custom prosthetic applications.

Dental Prototypes

Unlike conventional manufacturing methods, prototypes and custom tools can be manufactured quickly and profitably, including bridges, aligners, crowns, and orthodontic appliances.
Even though it's primarily being used for purposes of research right now, microscale additive manufacturing is also proving to be a cost-effective solution for producing precise, tiny, and highly custom medical device parts.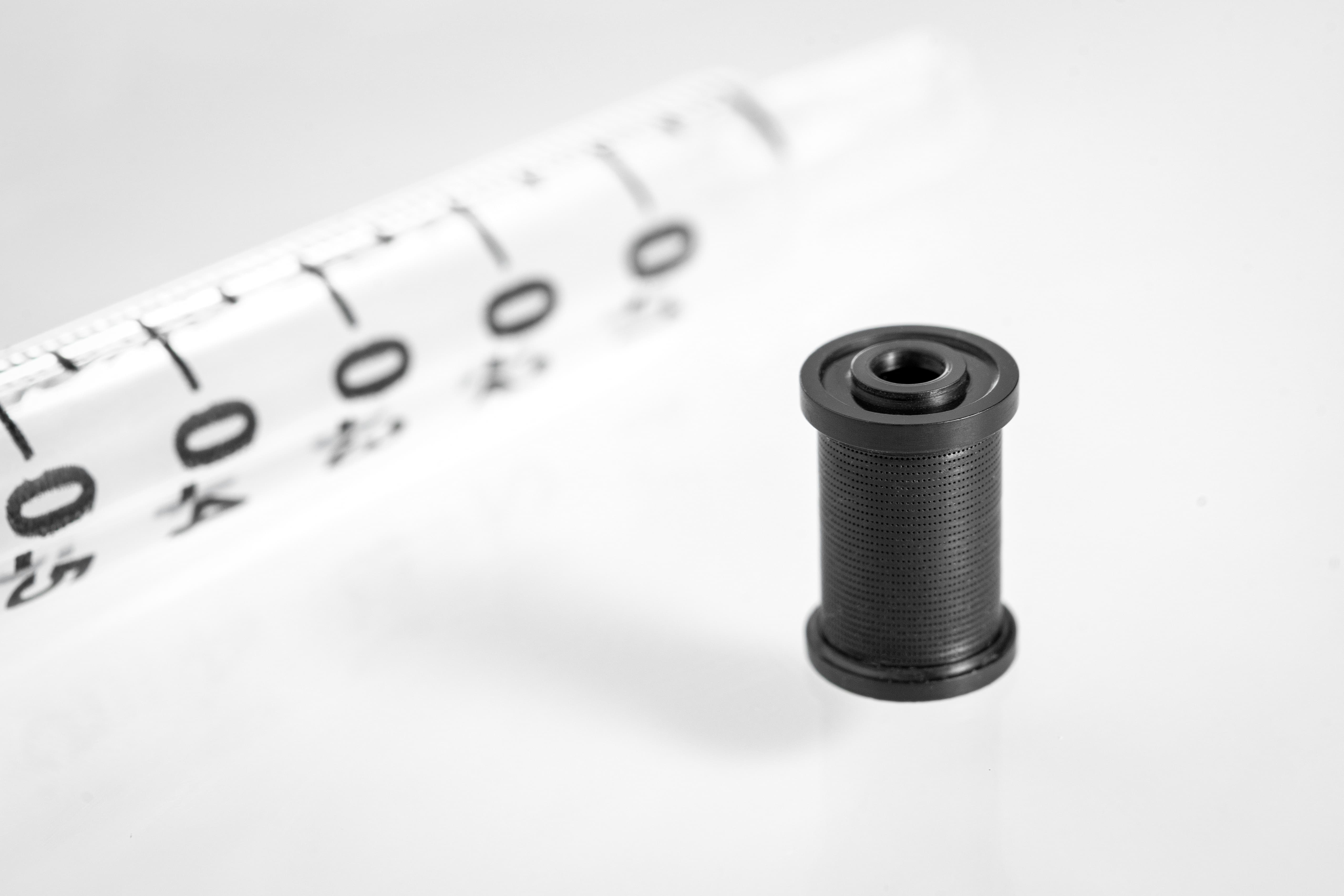 Example of a microscale medical device part created using additive manufacturing methods.
Material Considerations for Medical Devices & Medical Equipment Components
Here are a few examples of materials used for medical, life sciences, and healthcare components:
Acetal: Durable, high strength, low friction, low moisture absorption, chemically resistant (often referred to as Delrin)

Aluminum: Combination of good thermal properties, non-ferrous and low weight

EPX 82: Rigid with excellent long-term durability and mechanical properties

HDPE: Low moisture absorption, high impact, and corrosion resistance

Nylon PA 12: HP MJF plastic additive material, biocompatible, chemically resistant

Nylon PP: HP MJF plastic additive material, chemically resistant, low moisture absorption

PC: Rigid, MRI clear with UL94V2 and UL94V0 ratings

PEEK: Outstanding mechanical strength, creep, and fatigue resistance make it ideal for demanding air-freight applications

Polyurethane RPU 70: Rigid material perfect for parts requiring strength and some heat-resistance

Polyurethane MPU 100: Medical-grade ABS-like material offering a combination of biocompatibility, sterilizability, and durability

PP: Best for chemical and corrosion resistance, tough with high strength-to-weight ratio

Stainless Steel: Precise, high corrosion resistance, sterilizability, and durability

Titanium: Combination of high mechanical properties and low specific weight
Equipped for Emerging Medical Applications
At The Technology House (TTH), we were among the first 3D printing service bureaus in the world to validate Carbon and HP equipment for medical applications.
Our extensive experience with medical applications ranges from helping manufacturers of large diagnostic systems find new, more cost-effective parts to delivering high-precision resin prototypes for custom surgical implants in a matter of hours.
We're certified to ISO 13485:2016, a comprehensive quality system standard for the design and manufacture of medical devices. This international certification demonstrates our ability to provide medical device components and related services that consistently meet customer and regulatory requirements applicable to medical devices and related services.
Our in-house capabilities are not limited to just 3D printing prototypes and production parts. We operate EDM, CNC turning, 3-axis and 5-axis CNC machining, and medical injection molding, and urethane molding. We supply component parts for original equipment manufacturers (OEMs) of medical devices and diagnostic equipment, such as MRI and X-ray equipment, as well as parts for surgical devices. Our team will work with you to help design, develop, and control the most efficient manufacturing process to fit your timetable, quality requirements, and cost-of-production objectives.
Interested in learning more? Talk to a TTH technical specialist today!